Discover, Think, and be Free
Learn Anything for Free, Welcome to Think and Free, your premier online destination for free tutorials, tech news, and reviews. Whether you aspire to master a new skill, stay abreast of the latest trends, or discover top-notch products to suit your needs, we've got you covered.
we transcend the boundaries of a mere website. We're a collective of fervent individuals united by our love for technology, unquenchable thirst for knowledge, and an unwavering commitment to give back to the community. Our founder, Thumula Basura Suraweera, epitomizes the spirit of our platform. With a rich tapestry of experiences as a computer security researcher, undergraduate student, open-source developer, blog writer, and freelance web developer, Thumula serves as the driving force behind Think & Free. He is not just a leader; he's a staunch advocate for accessible education.

Conceived in 2020 by Thumula Basura Suraweera, a multifaceted computer security researcher, open-source developer, blog writer, and freelance web developer, Think & Free is more than a website; it's a passion project. Our mission is clear: to impart our wealth of knowledge and experience to anyone eager to learn and embrace freedom. We understand the challenges of sourcing accurate information online, particularly for beginners, which is why we embarked on this journey.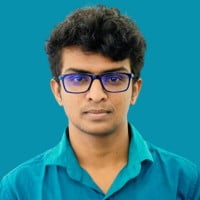 Thumula Basura Suraweera
WordPress Developer | Author | Undergraduate
We at Think & Free, we champion the idea that quality education should be accessible to everyone, free from any barriers. To actualize this vision, we offer an extensive array of free tutorials spanning web development, cybersecurity, programming, graphic design, digital marketing, and more. Our tutorials are designed to be user-friendly, practical, and meticulously updated to align with the latest technologies and best practices. Additionally, we deliver the latest tech news and impartial product reviews. We keep you abreast of the most recent developments, innovations, and debates in the tech sphere. Our in-depth, unbiased reviews are based on rigorous testing and extensive research, ensuring that you can make informed decisions about products that cater to your unique requirements.
Our journey began with a straightforward realization: the internet is vast, and navigating it can be daunting for newcomers. We've navigated those same uncharted waters, and we comprehend the challenges newcomers face. That's precisely why we are committed to sharing our experiences, insights, and the most accurate information that has served as the compass guiding countless beginners on their online journey.
At Think and Free, our vision is to be the guiding light for those who yearn for knowledge. We aspire to create a world where learning knows no bounds—a world where everyone possesses the freedom to learn, explore, and grow.
Your feedback is invaluable to us. Should you have inquiries, comments, or suggestions, please do not hesitate to contact us at [email protected] or via our social media links below. Your voice matters to us, and we are eager to hear from you.
At Think and Free, we firmly believe that education should be accessible to all, and we're committed to transforming this belief into reality. Join us on our mission to learn, flourish, and embrace the spirit of freedom.
Join Us on this Remarkable Journey