How to claim GitHub Student Developer Pack. Let's talk about today's story about the Claim GitHub Student Developer Pack. The primary requirement is you're supposed to be a student over 13 years of age. In that case, GitHub gives you a valuable bundle containing various kinds of tools, access, application licenses, and premium quality resources pack for you. But the thing is, It is a little bit difficult to get verified by GitHub. So today, we are going to take a look at how to get GitHub student benefits by completing GitHub student verification correctly and claiming your pro version benefits.
If you can verify with your GitHub student verification, you can get all the benefits from the GitHub premium version. Artificial Intelligence is a part of our lives nowadays, Most people are using AI-based tools and software for their day-to-day work. In this case, AI with coding is not a mysterious word for us. One of the major AI-powered coding bots, the GitHub Copilot service is also freely available with this GitHub Student Developer Pack.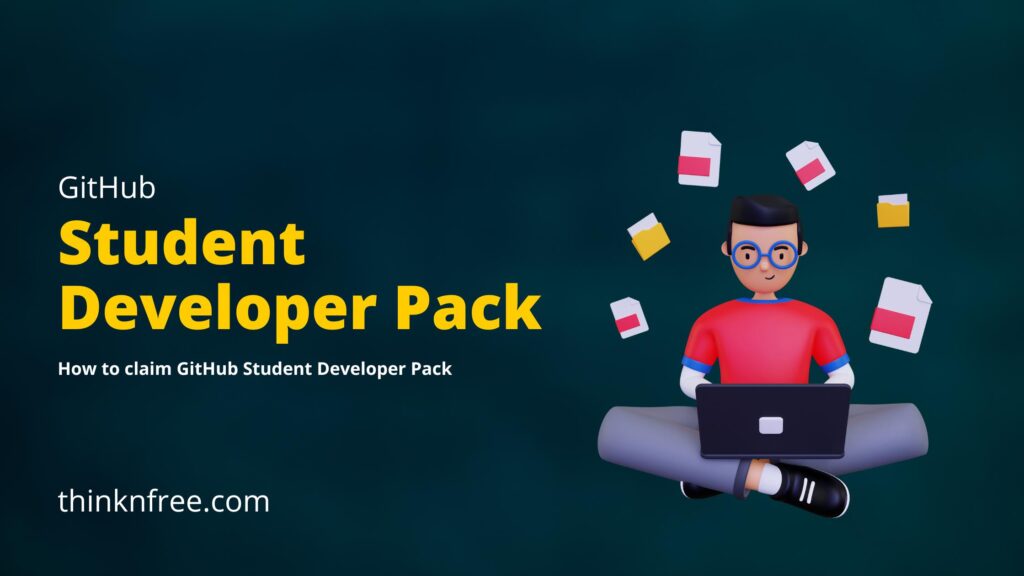 GitHub Student Verification
Before getting started and claiming your GitHub Student developer pack, you should know a few things There are some Documents and other requirements.
The first requirement is, you should be over 13 years old.
You must have any of these documents before applying for the GitHub Student Developer pack.
Student ID with Date- This is the most common way everyone uses to verify their GitHub profiles. You can use a photo of your student ID card to get verified easily with the GitHub Student Pack.
Dated Official/Unofficial Transcript – You can also use Transcript to perform the verification process well.
Dated enrolment letter on school letterhead – If you cannot get verified using those two options, look at this option. Another option is verified by using your university/college enrolment letter.
Schedule for the semester – Alternative way to get verified your studentship, this way is also one of the quick ways to get verified by GitHub.
Dated Syllabus for a class – You can also try with the image of the dated syllabus of your current semester to Get Verified for student pack github easily.
Dated receipt for bursar
Dated Scholarship/Financial Aid letter
ScreenShot of School portal – If any methods didn't work for you, You could also have an excellent chance to get student pack github by uploading a screenshot of your school portal.
Related Article: Brand new courses from Harvard
Benefits of the Github Student Pack
What are the benefits you have with the github Student Developer Pack? So let's take a quick look at what you have after getting the Github Student Pack.
With over 800+ Services, you feel free to go with this amazing GitHub premium pack. It includes Educational Resources, Premium software, Learning materials, Certifications, and more.
View full details by following this URL.
Summary
Without a doubt the GitHub is among the leading and most popular Repo management solutions trusted by millions of users all around the world. This quick guide is about to help who wants to know an overview of what is github student pack, And How to Claim their GitHub student developer pack. I hope this will help you to Claim your student Pack without causing any trouble.